Training : selling techniques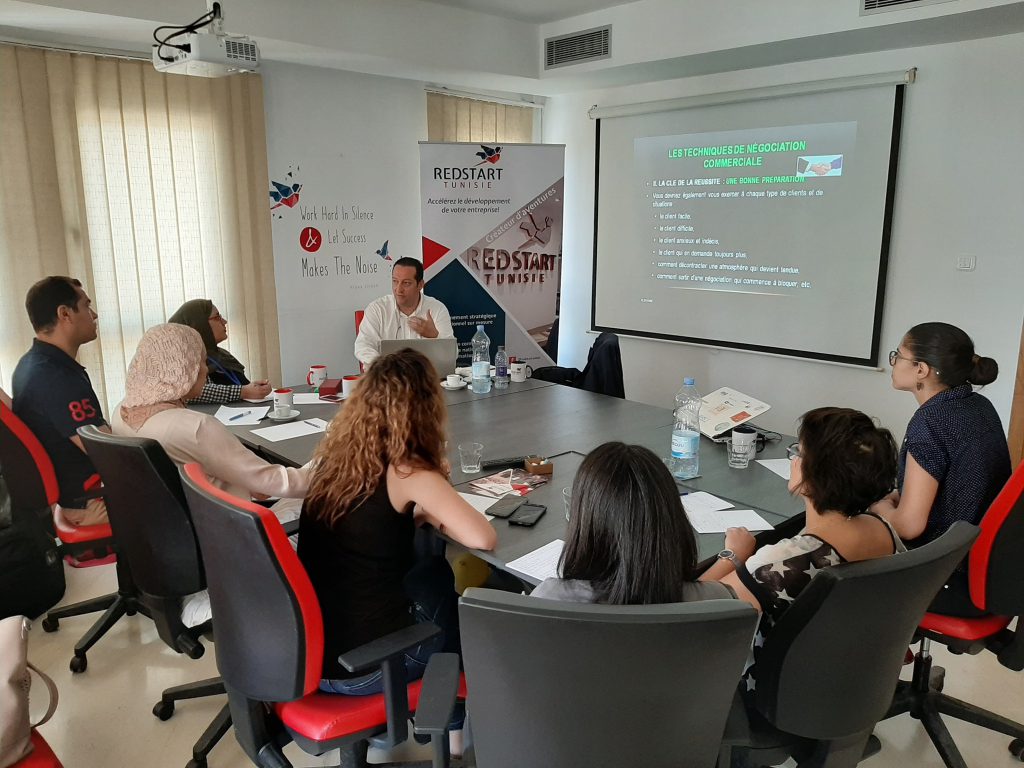 Redstart Tunisia organized a training about selling techniques led that was led by M.Riadh zayane: Marketing expert,trainer and consultant of business development.
During this intensive, complete and interactive training, the participants were able to discover several techniques that allowed them to enhance their self confidence and reach their objectives easily.
Who is Riadh zayane ?
– Graduated from "Ecole Supérieure de Commerce"
– Well experienced in sales (Commercial Delegate, Paramedic delegate, dental delegate) and commercial development.
-Designer of Materna brand and its derivatives.
– One of the Funders of CONECT and CONECT International (Export oriented).
-Initiator of the first Franchise in Tunisia (the Salon Jacques Dessanges) and project manager in the establishment of the DEFACTO brand of Fast Fashion in Tunisia.
-Coach and accompanied the creation of companies (program DIAMED -UE).